COPYRIGHT LTAKIM.COM © 2008


Dr. Liyakat Takim
Sharjah Chair in Global Islam
McMaster University, Religious Studies
University Hall, Room 116
1280 Main Street West
Hamilton, Ontario Canada, L8S 41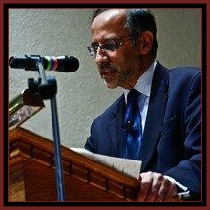 Professor at McMaster University
Professor Liyakat Takim is the Sharjah Chair in Global Islam at McMaster University in Canada. A prolific writer and speaker he has authored more than one hundred and twenty scholarly works which have been published in various journals, books, and encyclopedia. He has written on a wide range of topics such as reformation in Islam, the role of custom in shaping Islamic law, Islam in the western diaspora, Islamic fundamentalism, Islamic mystical tradition, Islamophobia, the treatment of women in Islam law and many other topics.
Professor Takim has also spoken at more than one hundred and ten academic national and international conferences. He has spoken in different parts of the world ranging from Australia, New Zealand, and Singapore, to East Africa, Dubai and North America.
He has published three books and is now working on his fourth book, Ijtihad and Reformation in Islam. Professor Takim has taught at several universities and is actively engaged in dialogue with different faith communities.
Click here for detailed profile

Download CV